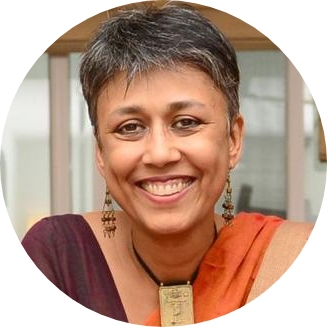 Ph.D. (Columbia University)
Research Interests: Citizenship, war and counter-insurgency in South Asia, indigenous identity and politics in India, the sociology of law, and inequality.
Nandini Sundar is Professor of Sociology at the Delhi School of Economics, Delhi University. Her current interests relate to citizenship and politics in South Asia, the sociology of law, and inequality. Her recent publications include, The Burning Forest: India's War in Bastar (Juggernaut Press, 2016); an edited volume, The Scheduled Tribes and their India (OUP, 2016), and Civil Wars in South Asia: State, Sovereignty, Development, (Sage, 2014, co-edited with Aparna Sundar). She was awarded the Infosys Prize for Social Sciences – Social Anthropology (2010), and the Ester Boserup Prize for Development Research (2016). Her public writings are available at http://nandinisundar.blogspot.com.