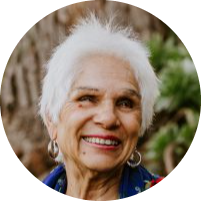 MA (University of Delhi), Ph.D. (La Trobe University, Australia)
Supriya Singh is currently Honorary Professor at the Graduate School of Business and Law, RMIT University, Melbourne, Australia.  
Supriya Singh is a sociologist of money. She studied Sociology at the Delhi School of Economics 1963-65 with Profs M.N.Srinivas, A.M.Shah, M.S.A. Rao, Andre Betteille, and B. S. Baviskar. This education shaped her sociological imagination which connected personal issues around money, family, gender, and migration with social issues around marriage and banking, migration, remittances and the transnational family, gender and economic abuse. 
Her recent book Domestic Economic Abuse: The Violence of Money (2021: Routledge) examines how money used without morality leads to domestic economic abuse among Anglo-Celtic and Indian women in Australia. Money, Migration and Family: India to Australia (2016: Palgrave Macmillan) deals with money as a medium of care for the transnational family, whereas Globalization and Money: A Global South Perspective (2013: Rowman & Littlefield) connects financial inclusion, gender, remittances, and technology. Marriage Money: The Social Shaping of Money in Marriage & Banking (1997: Allen & Unwin) draws on her PhD thesis at La Trobe University which was awarded the Jean Martin Prize for the best Sociology thesis in Australia, 1993-1995.
Supriya Singh is also an award-winning journalist. She has written A House over the Diamond Creek: A Whimsical Journey through Gardens and Life (2021: Brolga Publishing), The Girls Ate Last (2013: Angsana Publications), The Bankers: Australia's Leading Bankers Talk About Banking Today (1991: Allen & Unwin), On the Sulu Sea (1984: Angsana Publications) and Bank Negara Malaysia: The First 25 years, 1959-1984 (1984: Bank Negara Malaysia).
Supriya is being felicitated by the Delhi School of Economics on its Annual Day Event in 2022.